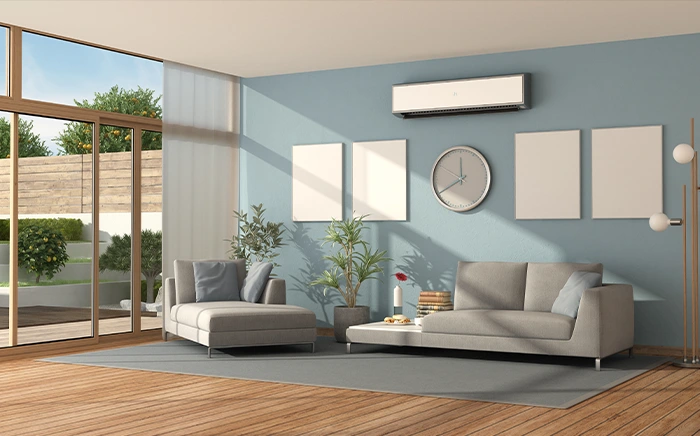 Are you considering investing in the real estate market in Abu Dhabi? As the capital city of the United Arab Emirates, Abu Dhabi offers many investment opportunities, including luxurious villas and modern apartments. However, choosing between these two options can be a daunting task. In this blog, we will explore the world of Abu Dhabi real estate, such as Yas Island apartments for sale. We will highlight their advantages, considerations, and factors influencing their market trends. By the end, you'll have the knowledge to make an informed investment decision.
The real estate market in Abu Dhabi is vibrant, and it attracts both local and international investors. With a wide range of properties available, it's essential to understand the differences between villas and apartments to determine which option suits your investment goals.
Investing in real estate is a significant decision that requires careful consideration. Making an informed choice ensures that your investment aligns with your financial objectives and minimizes potential risks. Now, let's delve into the specifics of villas and apartments to help you make a well-rounded decision.
Understanding Villas as an Investment
Villas are luxurious, spacious, and often stand-alone properties that offer a sense of exclusivity and privacy. These homes are usually larger in size and come with private gardens, swimming pools, and other high-end amenities. If you're searching for a villa for sale in Abu Dhabi, you'll find a variety of options, including stunning luxury villas for sale Abu Dhabi.
What are the advantages of investing in villas?
Investing in villas offers several advantages. Firstly, they tend to appreciate value over time, making them a potentially lucrative investment. Moreover, villas attract high-end tenants or buyers, generating higher rental or resale income. Additionally, the exclusivity and privacy of villas make them highly desirable to discerning individuals seeking a luxurious lifestyle.
Before jumping into villa investments, it's important to consider a few factors. One consideration is the higher initial investment required compared to apartments. Villas also have higher maintenance costs due to their size and exclusive amenities. Additionally, location plays a crucial role in determining the potential returns on your investment.
Exploring Apartments as an Investment
Apartments, on the other hand, are units within multi-story buildings, often offering a range of sizes and layouts. They are popular among individuals or families looking for convenient living spaces in bustling urban areas. You can find a variety of apartments for sale in Abu Dhabi, including those in sought-after locations like apartments for sale in Yas Island.
What are the advantages of investing in apartments?
Investing in apartments presents unique advantages. Firstly, apartments often have lower entry costs compared to villas, making them more accessible for many investors. They also typically offer more affordable rental options, attracting a wider pool of tenants. Additionally, apartments are generally easier to maintain, as the responsibility is shared among residents through service charges.
While apartments offer their own advantages, it's crucial to consider certain factors. One consideration is the potential for limited space compared to villas, which might restrict the type of tenants or buyers you attract. Additionally, the location of the apartment building and the quality of its amenities can significantly affect its rental or resale value.
Market Trends and Influencing Factors
To make informed investment decisions, staying updated on the current market dynamics is essential. Before you buy apartment in Abu Dhabi, you should know that the real estate market has been experiencing steady growth, with increased demand for both villas and apartments. However, it's important to analyze the specific market trends in the area you're considering.
Economic and political factors influence the real estate market. Economic stability, job opportunities, and GDP growth contribute to property demand. Additionally, political factors such as government policies and regulations can impact the market. Being aware of these influences helps investors anticipate potential risks and rewards.
What emerging factors shape the investment landscape for villas and apartments?
Let's explore some key emerging trends shaping the investment landscape for villas and apartments in Abu Dhabi.
Abu Dhabi is witnessing significant infrastructure development, including expanding transportation networks and constructing new roads, bridges, and public facilities.
Abu Dhabi has been actively promoting itself as a global tourist destination, attracting visitors worldwide. This influx of tourists creates demand for short-term rentals, making apartments an appealing investment option. Villas, on the other hand, cater to luxury travelers seeking exclusive accommodations.
Rapid urbanization is reshaping the cityscape of Abu Dhabi. Investors can capitalize on this trend by targeting areas experiencing urbanization and offering a mix of villas and apartments that cater to different demographics and preferences.
With a global focus on sustainability, there is a growing demand for energy-efficient and environmentally friendly properties. Developers are incorporating green building practices and sustainable features into both villas and apartments.
Integrating technology into real estate is revolutionizing how properties are managed and experienced. Smart homes and automated systems are becoming more prevalent in both villas and apartments.
Developments that offer a range of amenities, such as fitness centers, parks, shopping malls, and recreational spaces, have a competitive edge in the market. Investors should focus on areas with well-planned infrastructure and amenities to attract tenants or buyers seeking a holistic living experience.
The COVID-19 pandemic has accelerated the adoption of remote work and flexible work arrangements. This shift has led to changes in housing preferences, with more people seeking spacious homes with dedicated workspaces.
Making Informed Investment Decisions
Before investing in real estate, defining your investment goals and strategies is crucial. Are you looking for long-term capital appreciation or immediate rental income? Understanding your objectives will guide your decision-making process.
How can investors conduct thorough market research?
Thorough market research is essential to identify investment opportunities and assess their potential. Utilize online resources, consult real estate professionals, and visit the desired areas personally to gain firsthand knowledge of the market conditions.
How should investors assess risk tolerance and financial capacity?
Assessing risk tolerance and financial capacity is vital before investing. Consider factors such as your financial stability, ability to handle market fluctuations, and long-term investment commitments. This evaluation will help you determine the type and size of investment that suits your circumstances.
Why is seeking expert advice from real estate professionals important in making investment decisions?
Real estate professionals have in-depth market knowledge and can provide valuable insights. They can help you navigate complex processes, negotiate deals, and identify potential pitfalls. Their expertise is invaluable in making well-informed investment decisions.
Conclusion
Investing in real estate is an exciting venture, and Abu Dhabi offers many options for villas and apartments. You can make an informed investment decision by understanding the characteristics, advantages, and considerations of each, as well as staying updated on market trends and seeking professional advice. Whether it's a villa for sale in Abu Dhabi or Yas Island villas for sale, remember to define your investment goals, conduct thorough research, and evaluate your risk tolerance. With the right approach, your investment in the real estate market can yield significant rewards in the long run.